MARKETING NEWS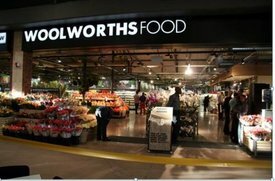 05/12/2013 - 15:46
On Thursday, 28 November, the biggest Woolworths food market to date opened at Waterstone Village, Somerset West in the Western Cape. With a truly comprehensive range of Woolworths own products including some exciting innovative ideas and more product categories, as well as more of South Africa's favourite brands
One of the first things to notice is the much bigger fresh produce area. Here, surrounded by an abundance of fresh fruit and vegetables, the customer will experience the real feeling of an innovative, exciting and interactive fresh market that will awaken all five senses. A focus on seasonality will also be key. Other inter...
05/12/2013 - 15:33
DionWired has embraced the multichannel retail concept with the launch of its brand new website, which was developed to give ...
05/12/2013 - 11:58
Massmart's anticipated new format Builders Superstore opened on 29 November 2013 in Gauteng. A total of 58 job opportunitie...
05/12/2013 - 11:08
Local brewing giant Namibia Breweries is set to take over the equipment and brands of the financially troubled micro brewer, ...
05/12/2013 - 11:07
Fears have emerged that the Treasury may not be able to meet its excise tax targets following a decision to impose a 50 per c...
As a publicity company, Allycats PR knows the importance of communication. However, the company also knows the pitfalls of trying to engage consumers who are bombarded on a daily basis with information. READ MORE
LATEST FMCG & RETAIL JOBS
Managing the Regulatory Advisory Department, you will advise on pharmaceutical, foodstuff and cosmetic activities as well as supplying technical information for...
Our client is a leading manufacturer of essential and value added foods in South Africa. They pride themselves on being a supplier of exceptional quality, nutri...
FEATURED CLIENT
| | |
| --- | --- |
| | Fore Good is a leading brand builder and distributor in the FMCG sector offering suppliers comprehensive solutions - from importation right through to- |